Guest Services
Nothing is overlooked at the Chateau Frontenac for making each stay unforgettable.
Bellmen are located at the Main Entrance of the hotel and in the Main Lobby, across the Registration Desk. They will be happy to assist you with luggage storage and porterage.
Thoughtful, intuitive and discreet, Fairmont Le Château Frontenac butlers are the epitome of refined luxury. True personal assistants, they offer a wide range of time-saving services that will enhance your experience at the hotel and in Quebec City.
The main Concierge Desk is located next to the Reception Desk, across the Bell Desk. They will happily arrange city tours, limousine transportation or restaurant reservations. Our Concierge team can be contacted by email at [email protected].
Our official florist, La Fleur d'Europe, offers you unique and refined floral arrangements for any occasion.
To reach La Fleur d'Europe:
418 524 2418 or [email protected]
The steam baths, pool and whirlpool are open daily from 7 am to 9 pm, on the 6th floor.
The gym is accessible 24h, inquire with a member of our team to get more information.
All dogs are welcome. There is a housekeeping charge of $60 CAD/night. Seeing-eye dogs are allowed everywhere at no extra cost. For the duration of their stay, all dogs receive a bowl, mat, blanket and goodies (available in small, medium and large sizes). Only certain floors of the hotel are pet friendly.
Fairmont Le Château Frontenac is associated with Loue la Vie for the rental of exceptional premium vehicles. For more information, visit their website.
The hotel offers pick-up services seven days a week.
The Fairmont properties in the Québec province have installed electric vehicle charging stations in partnership with Hydro-Québec's Electric Circuit. Electric vehicle users can now drive worry-free, knowing that a public network of charging stations is available to meet their needs. Our charging station is located in the indoor parking. For more information, please visit lecircuitelectrique.com.
The hotel parking is accessible from St. Louis Street.
Indoor valet parking : $45 CAD per night, including in and out privileges.
Clients who do not stay at Le Château Frontenac can also benefit from the parking. Entrance is via Mont-Carmel Street and rates are $ 6 per half an hour, to a maximum of $ 35 per day or $ 40 per night.
Over-sized vehicules and trailers are not accepted in the hotel parking. Maximum height is six feet. For these vehicles, self-parking is available at Parc Victoria (1, rue du Cardinal-Maurice-Roy) or at the Bassin Louise parking lot (320, rue Abraham-Martin).
Babysitting services are not available right now.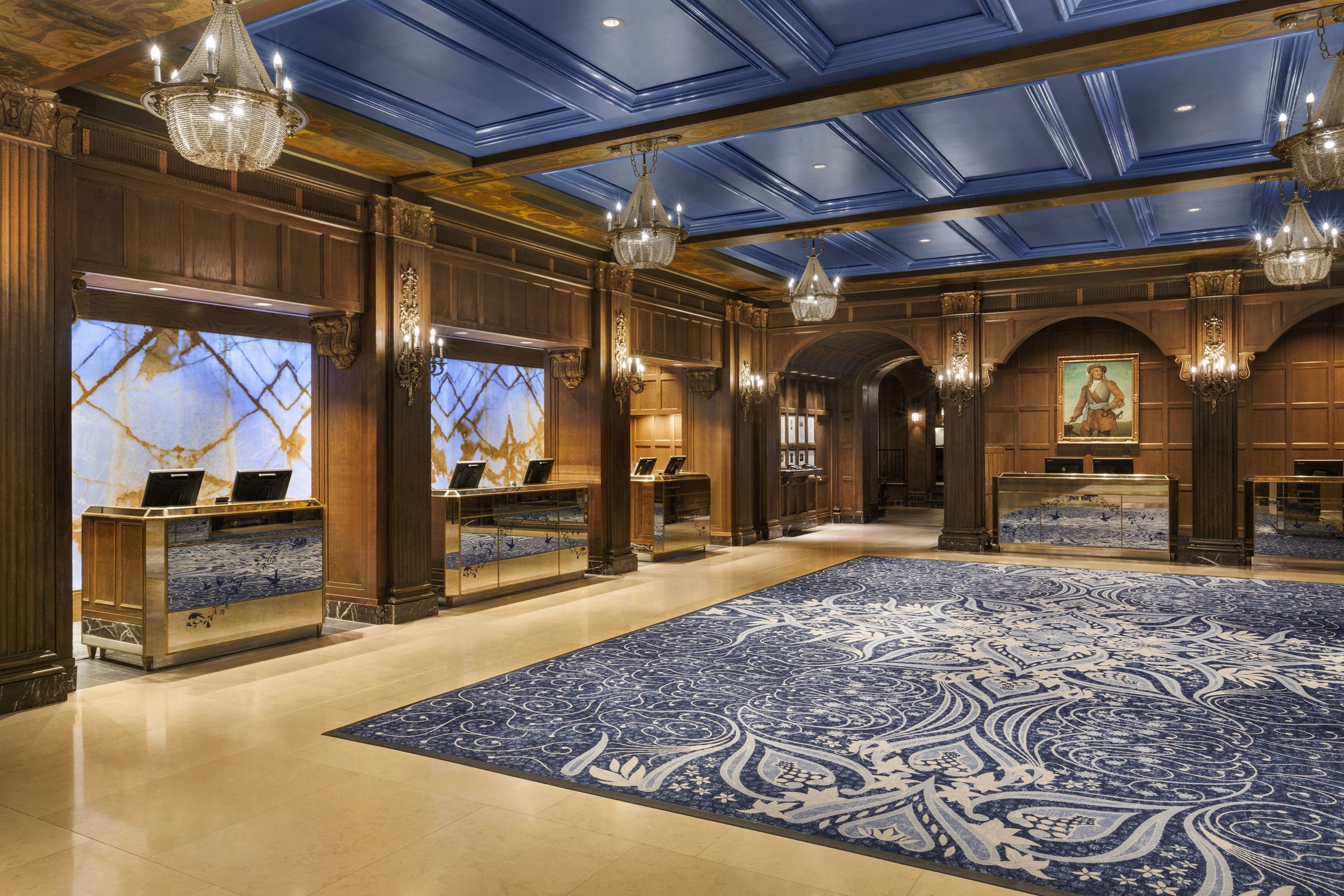 Want more information about Fairmont Le Château Frontenac ? We would love to hear from you! Visit our Frequently Asked Questions or contact us directly.
Exclusive Offers and Updates from Fairmont Le Château Frontenac