A green castle
Fairmont Le Château Frontenac's entire team contributes daily to the sustainable development. Far-reaching projects and simple actions are committed to protecting the environment and supporting local communities. Fairmont Le Château Frontenac was awarded the Four Green Key Rating from Green Key global. This certification is reserved for hotels that have shown national industry leadership and commitment to protecting the environment.
Since 2023, as part of its commitment to reducing its footprint on the environment, Fairmont le Château Frontenac has completely eliminated all single-use plastic items.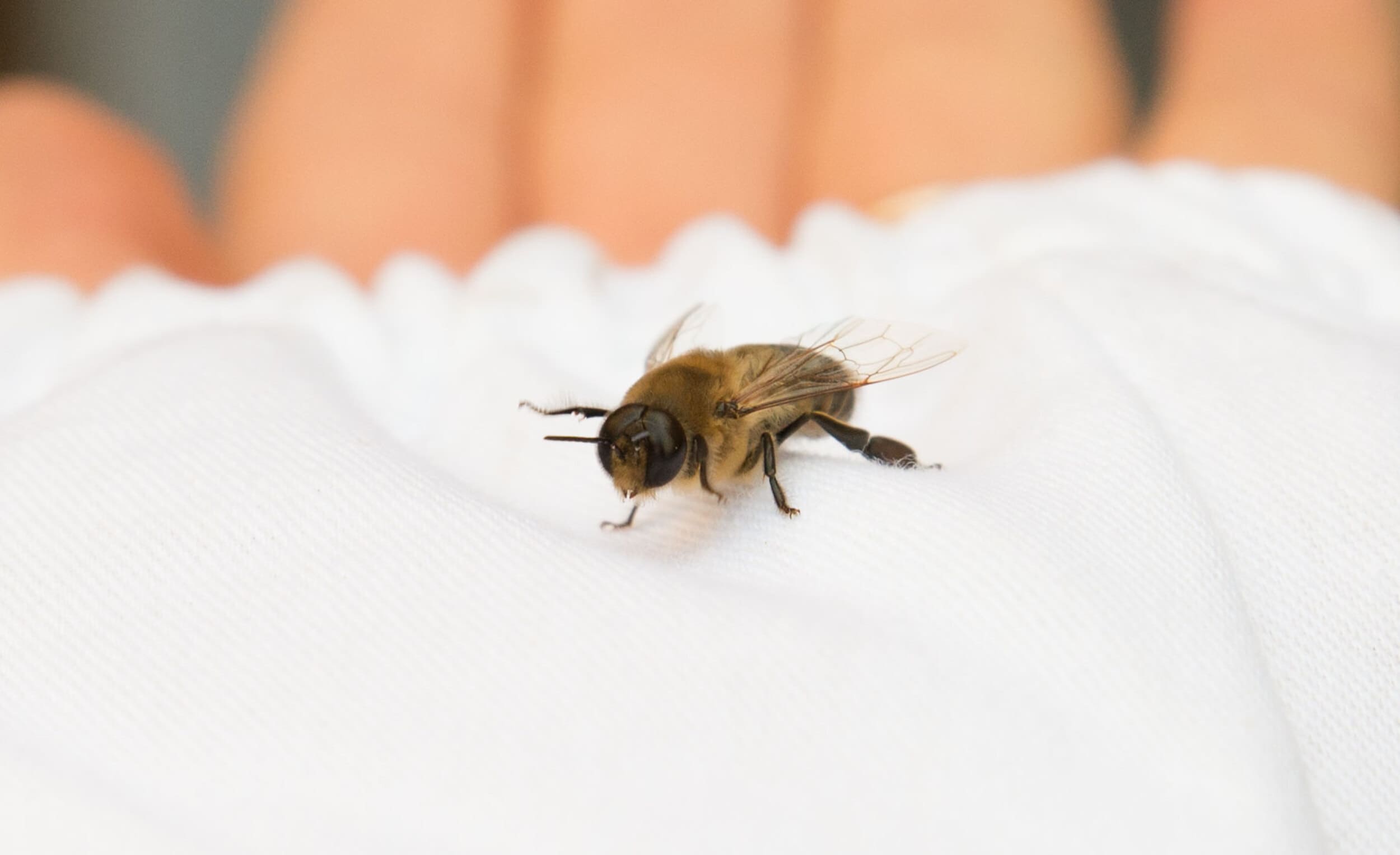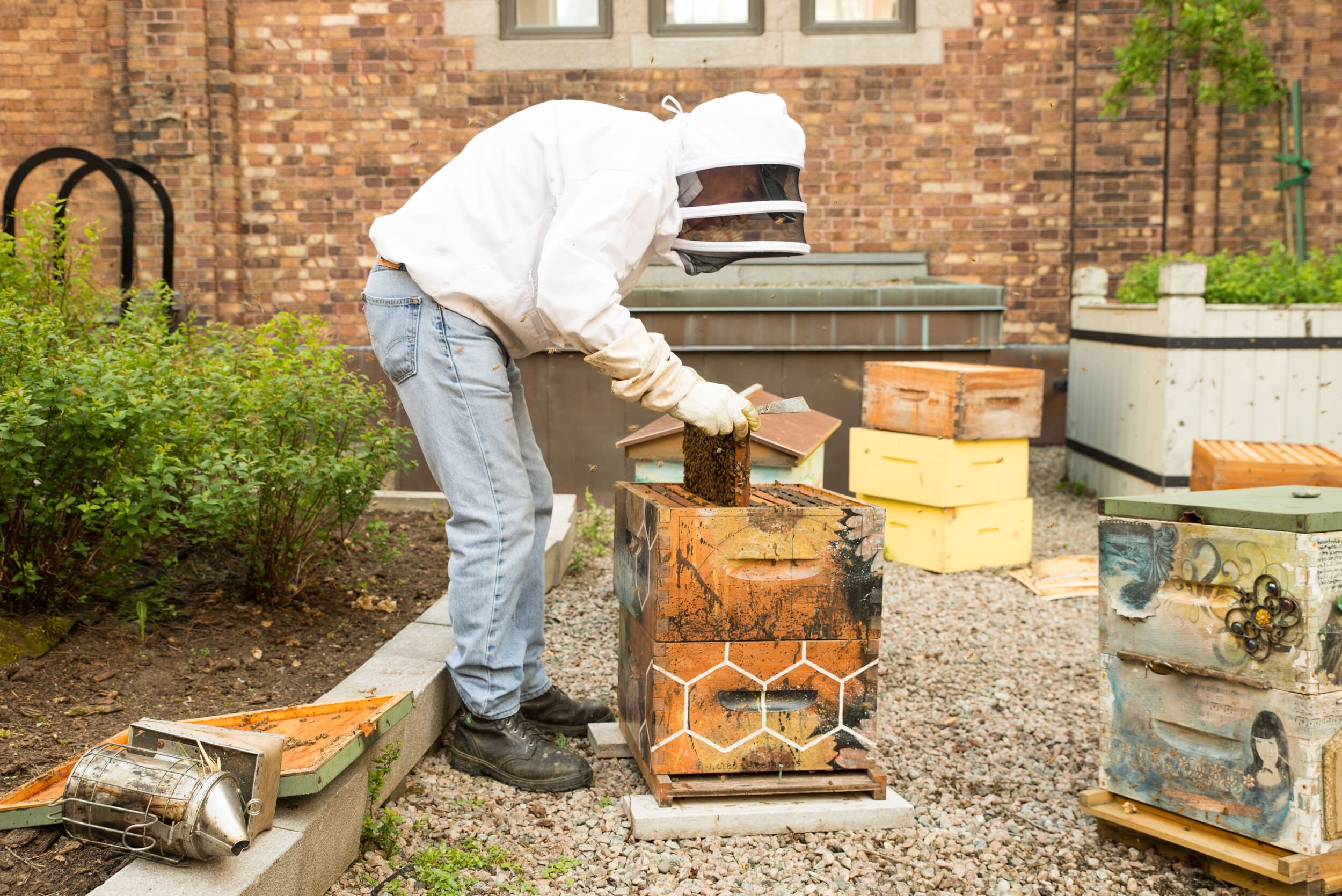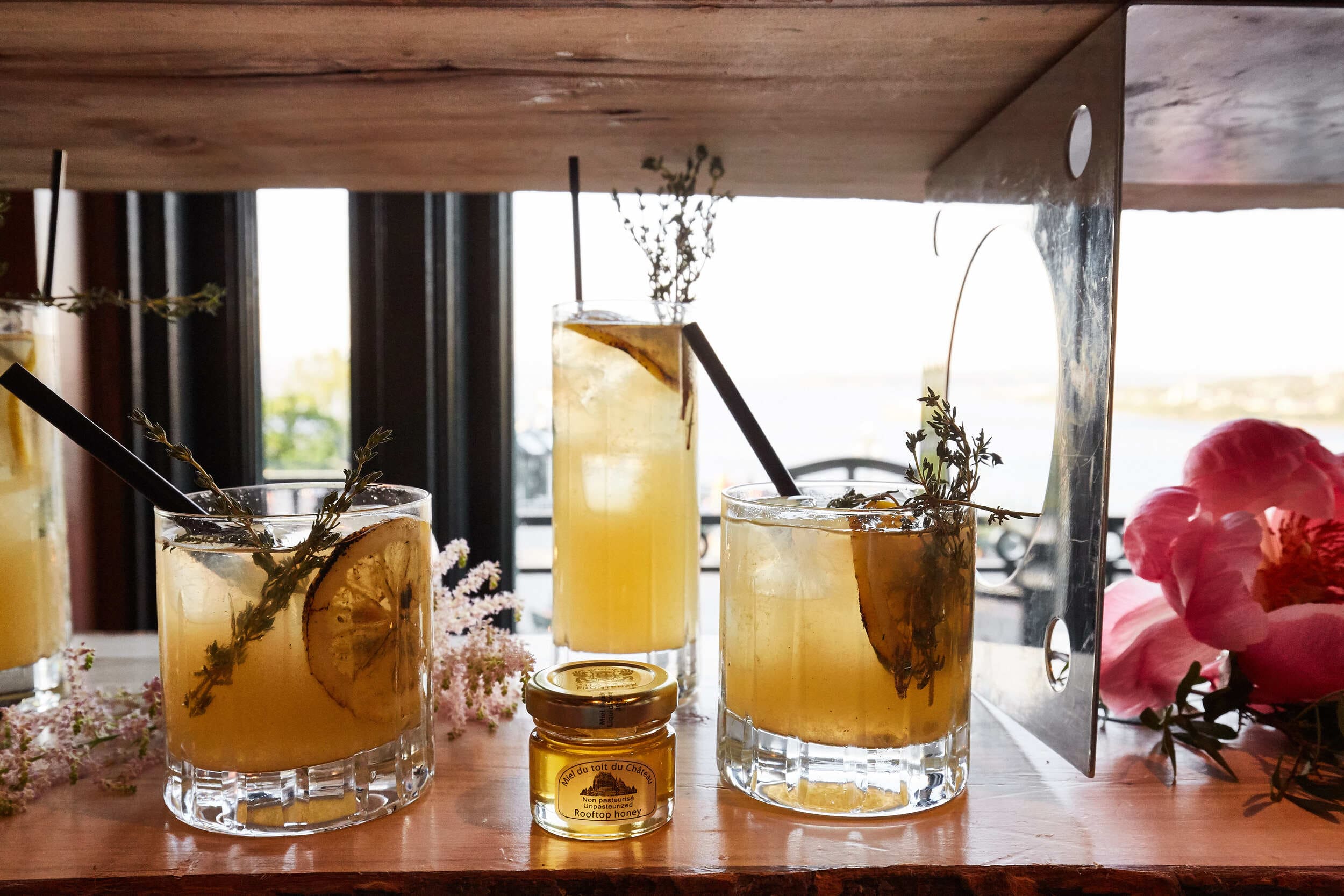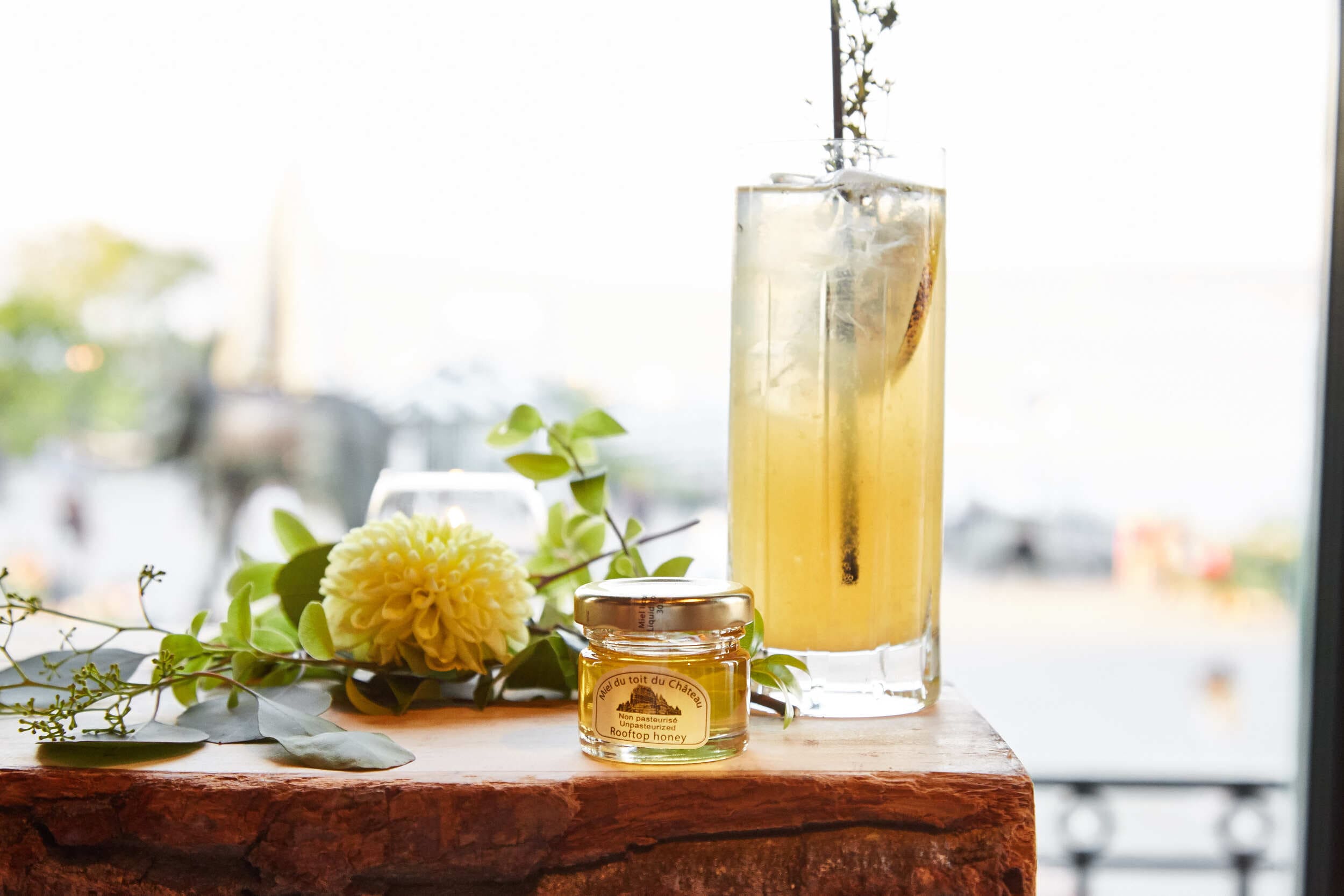 Beehive on the ROOF
Bees are one of the most effective pollinators on the planet and we rely on them for 1/3 of the food we eat. That's why we have installed honeybee apiaries on our roof to help this important pollinator. Here at the Château, our four beehives welcome 70 000 bees, producing up to 650 pounds of honey per year. The honey is harvested twice a year and is used in our kitchens, but also in our cocktails.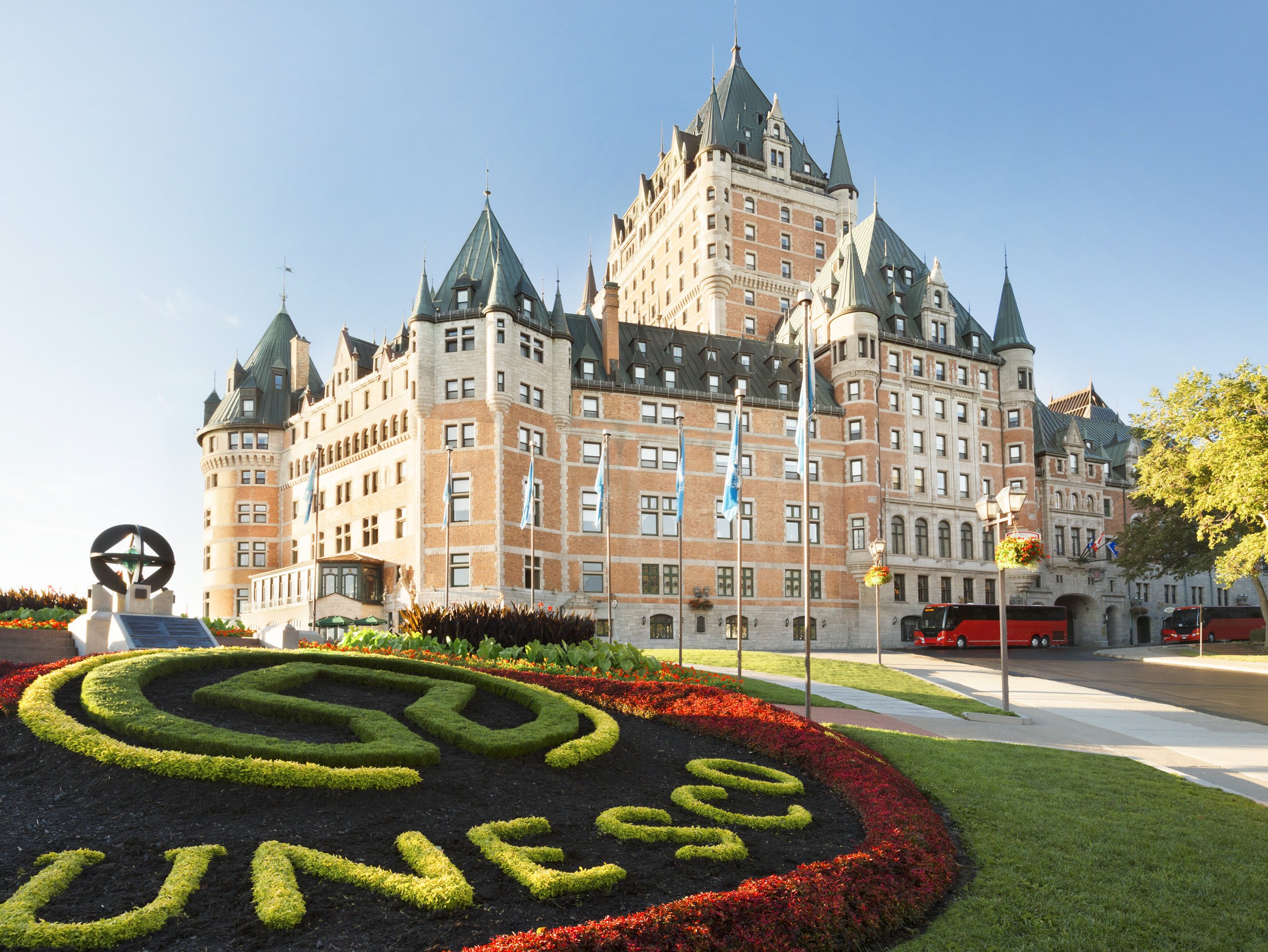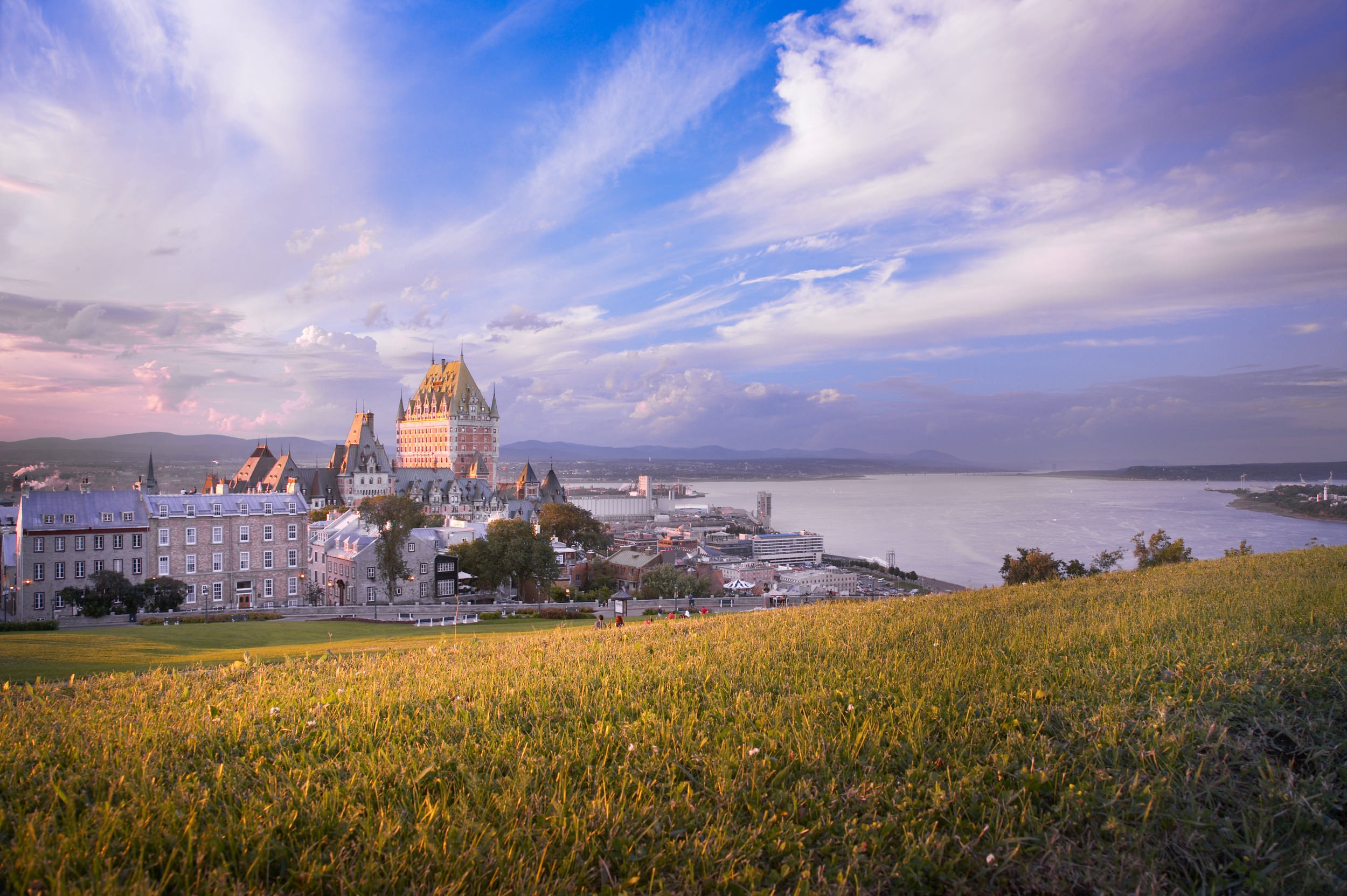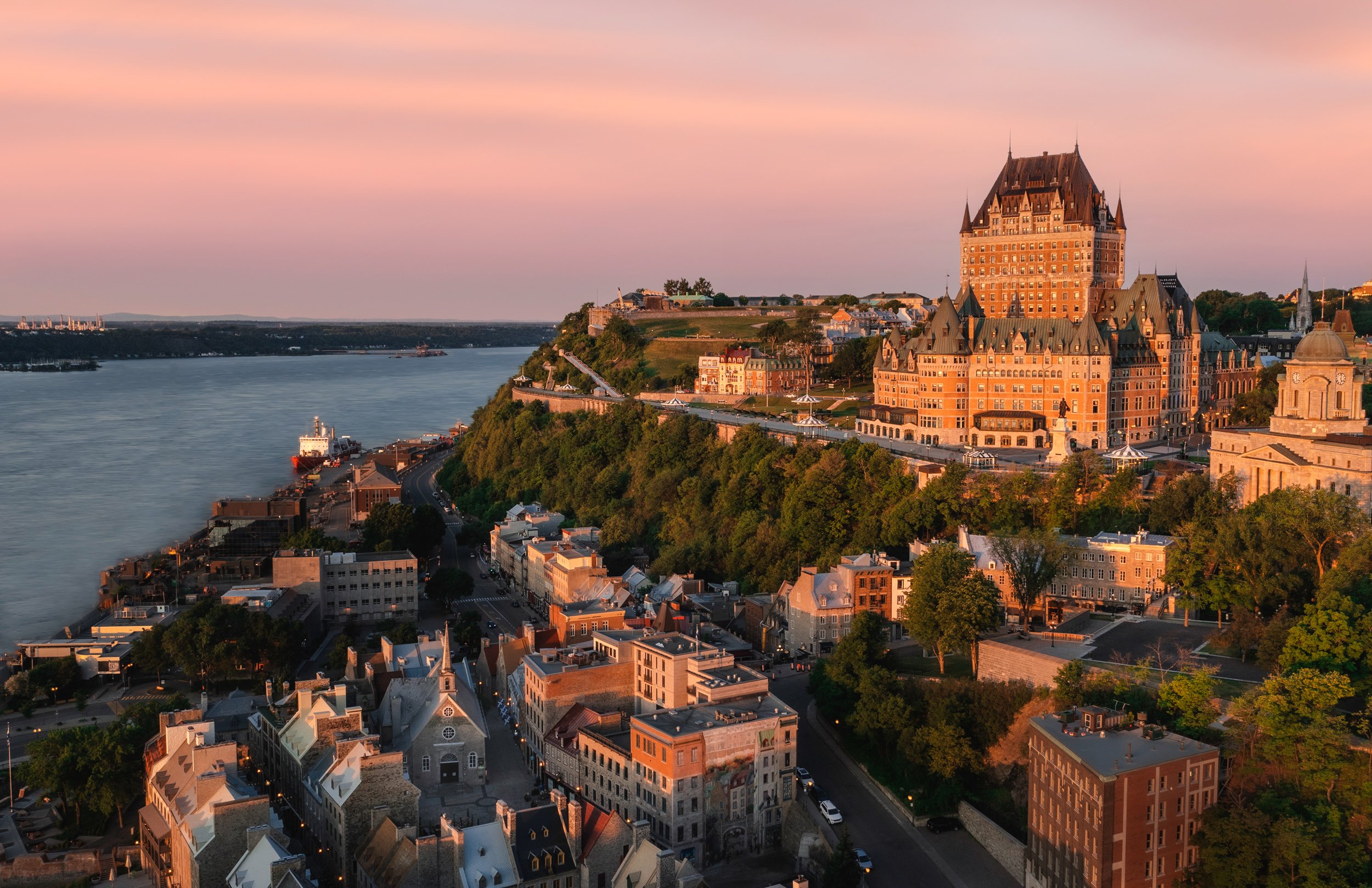 An Ecological Legacy
After major renovations and investments to increase the energy efficiency of its building, a partnership with Université Laval was made to allow the hotel to become carbon neutral. By working with the University, Le Château Frontenac wishes to take advantage of all occasions to reduce its ecological footprint. The Château Frontenac has chosen to join forces with Université Laval, an institution of higher education internationally recognized for its work in sustainable development and climate action, in a value-added partnership that will enable the Château Frontenac to achieve carbon neutrality, which means making a significant contribution to the advancement of knowledge and science in the fight against climate change.
The Benefits of Carbon Neutrality at Fairmont Le Château Frontenac
Carbon neutrality at Fairmont Le Château Frontenac, in partnership with Université Laval, makes it possible to:
contribute to carbon capture projects in one of the world's largest teaching and research forests;
participate in the advancement of scientific research to develop new, innovative solutions;
support Quebec City's research in the fields of forest and soil carbon;
help maintain a forest located just 45 minutes away from the hotel.
Fairmont Le Château Frontenac contributes to the efforts to combat climate change through a commitment to sustainable development that permeates every aspect of its services. The hotel is in tune with the values of its clientele and society.
Additional Information
Fairmont Le Château Frontenac is committed to purchasing local, organic, fair trade food products that are produced with respect for the environment whenever possible. In the summer season, over 80% of the ingredients are sourced locally. In addition, the Château offers:
A chef's garden located directly on the roof on the 4th floor
A selection of organic or biodynamic wines
Regional recipes using local or sustainable products
Flexible options for vegetarians or other types of dietary restrictions
Menus that do not use any endangered fish species
A promise to reduce food waste with the Food Waste Control Program
The use of water, energy, various products and the management of waste are a daily reality, both for individuals and for companies. Fairmont Le Château Frontenac's initiatives to reduce their impact include:
Change of showers, taps and toilets to optimize water savings (50% annual water saving since)
Association with « Clean The World » program, aimed at recycling hotel soaps and hygiene products to improve the quality of life and health for communities in need
Use of LED and Fluo-compact bulbs exclusively in the Château
10 charging stations for electric vehicles
Insulation of heating, air conditioning and hot water devices as well as devices with high thermal loss and heat recovery in the receiving room
Offer an eco-responsible travel service within the city (loan of BMW bicycles)
Proposal of eco-responsible hygiene products (Le Labo)
Use of eco-responsible cleaning products (Eco Lab)
Use of ecological paint certified « Green Gard »
Recycling bins in place throughout the hotel
Sorting and recycling hazardous waste (light bulbs, batteries, printer cartridges, etc.)
Recycling metals and chemical products
Recycling cooking fat
Distribution of household items to non-profit organizations in the region
Replacement of paper journals by the PressReader application
Use of eco-responsible printing paper and toilet paper
Reduction of paper consumption from employees awareness
Exclusive Offers and Updates from Fairmont Le Château Frontenac