The Québec City Experience
Quebec City is a unique destination in North America, and it is hard not to succumb to its charm. And our concierges know about exclusive experiences you can enjoy as a couple, with friends or with family.
You will discover the best that the city has to offer in terms of history, culture, gastronomy and landscapes.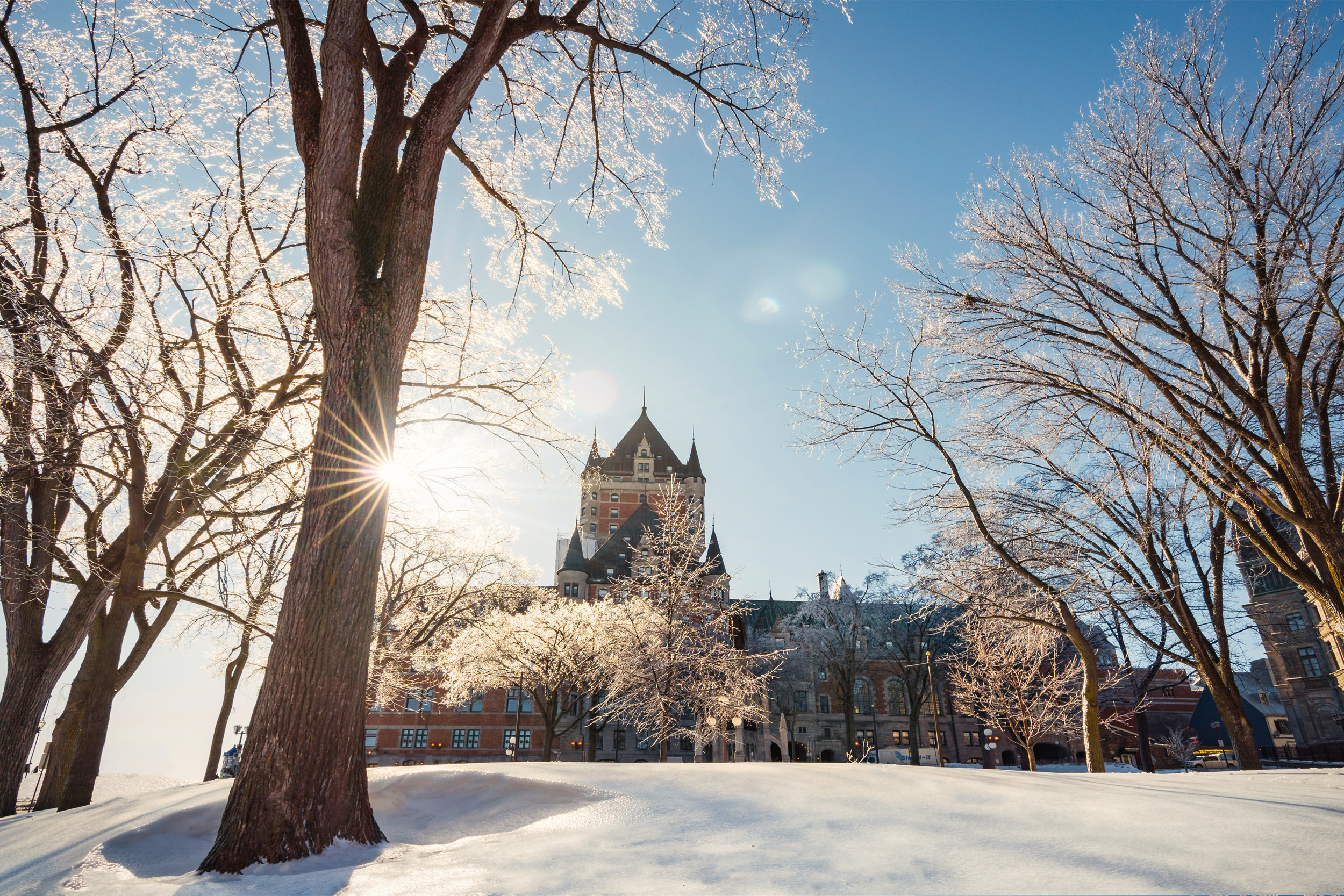 Holidays at the Chateau
Fill up on unforgettable memories and make the most of the holiday season!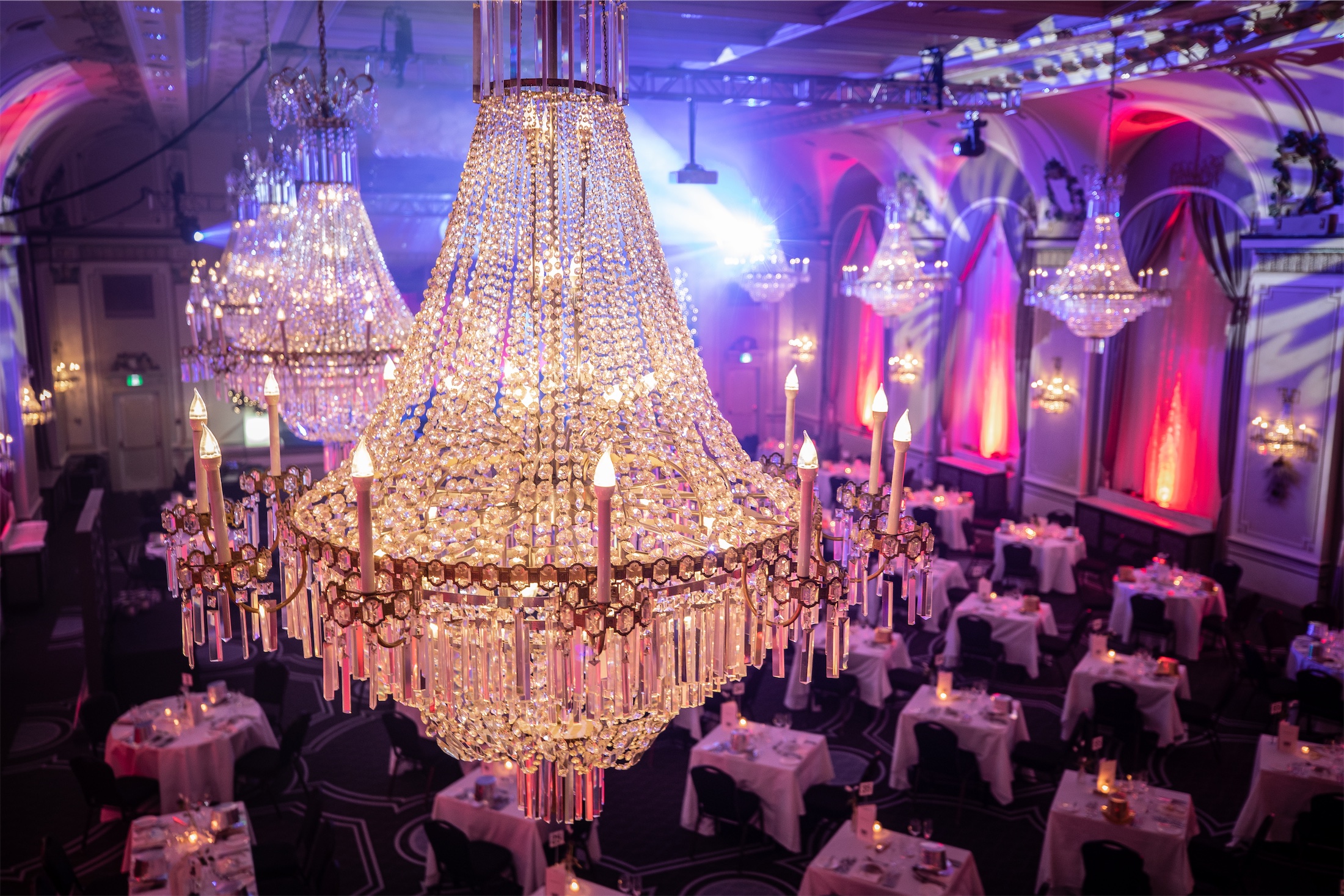 Events at the Château
From special holiday events to seasonal activities and new features, Fairmont Le Château Frontenac never stops renewing itself to remain the ideal place to stay, to celebrate and experience the best moments ever.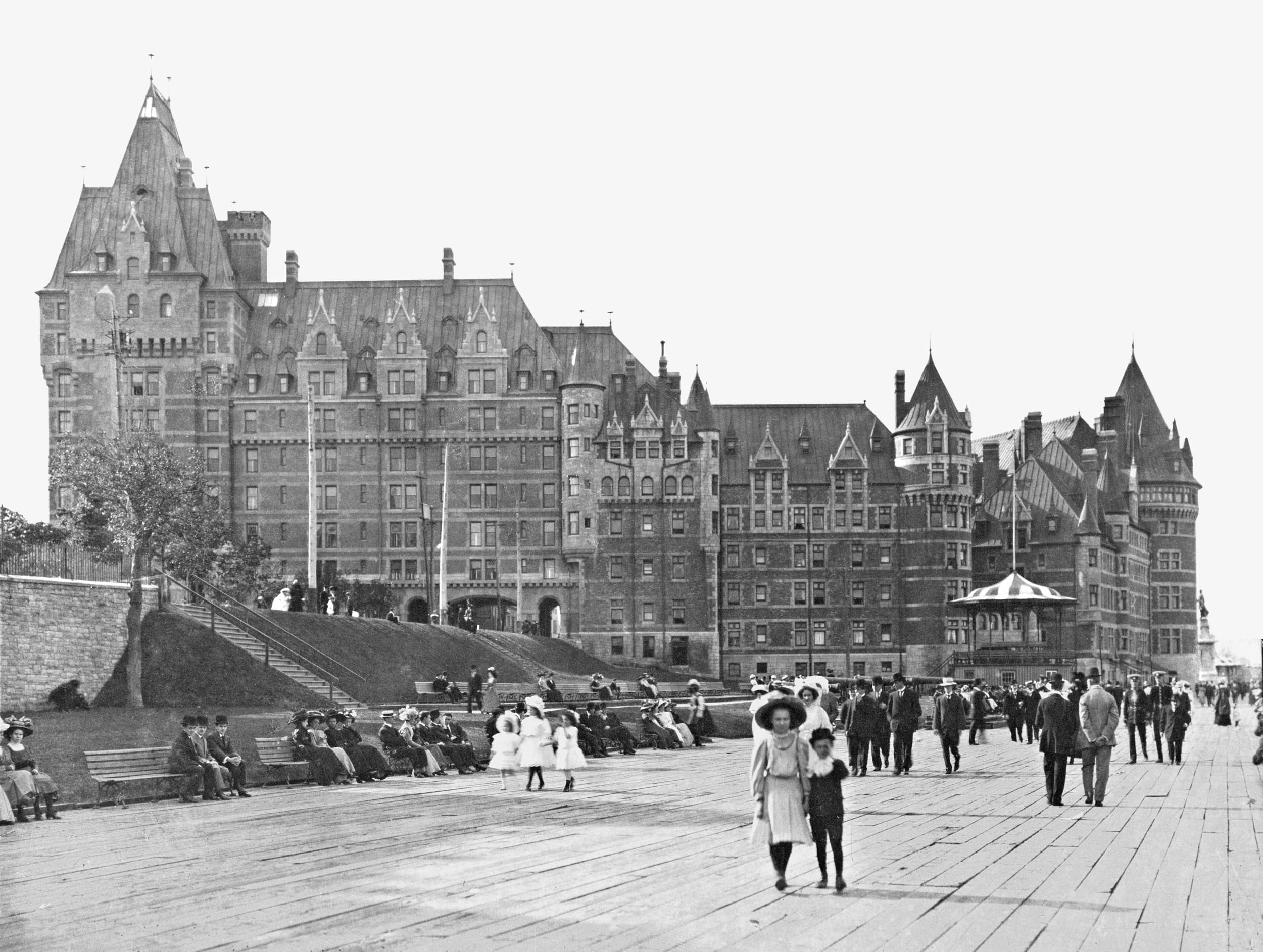 Our History
With 400 years of history, Quebec City is a UNESCO World Heritage site with a long story to tell.
The Château Frontenac has chosen to join forces with Université Laval for the added value that a partnership with this higher education establishment allows for the achievement of its carbon neutrality, that is to say contribute significantly to the advancement of knowledge and science in the fight against climate change.
Fairmont Le Château Frontenac
Quartier Saint-Roch
Saint-Roch is a hip district with lots of small restaurants, cafes, and lively bars, as well as boutiques.
Driving Distance: 13 minutes
Rue Saint-Jean
Rue Saint-Jean is one of Québec city's oldest commercial streets where you can find shops, little bistros that feature local cuisine as well as food-related shops: bakeries, grocery stores, etc.
Driving Distance: 11 minutes
La Buche
The one and only restaurant in Old Quebec to serve traditional Québecois cuisine, a few steps from the Château Frontenac.
Driving Distance: 5 minutes
Chez Boulay Bistro Boréal
Restaurant serving upmarket, seasonal Nordic bistro fare in a stylish, modern interior.
Driving Distance: 5 minutes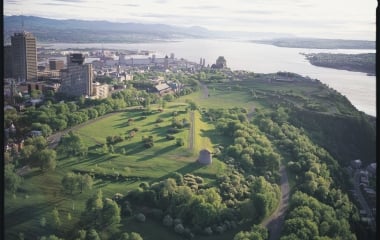 Plaines d'Abraham
The Plains of Abraham, the first historical park in Canada, is a grandiose urban park, an oasis in the heart of the city where the city's largest cultural gatherings take place. It was on the Plains of Abraham that French and English troops fought in 1759 during the famous Battle of the Plains, a decisive moment in the history of Quebec City.
Driving Distance: 4 minutes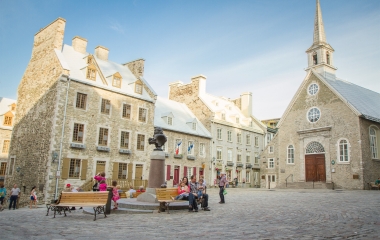 Place Royale
Place Royale is where Samuel de Champlain founded the City of Québec in 1608. With buildings that combine French and British influences and the oldest stone church in North America, the square has a charm all its own.
Driving Distance: 7 minutes
Quartier Petit Champlain
Petit-Champlain is one of the hottest shopping streets in Québec City, known for its boutiques featuring everything from Québec-made boots and moccasins to sculptures, jewellery, and Québec terroir products.
Driving Distance: 3 minutes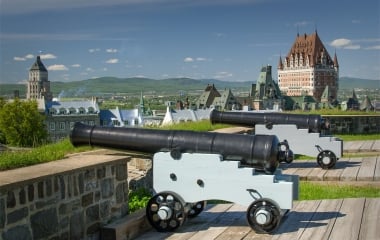 Fortifications de Québec
The massive stone walls encircling the Old City, the only such intact fortifications north of Mexico, recalls the history of the French and British regimes.
Driving Distance: 7 minutes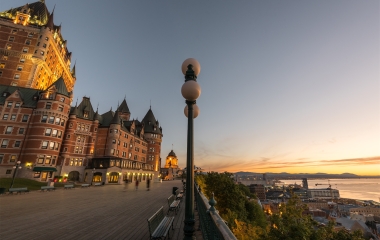 Terrasse Dufferin
The Dufferin Terrace, a long wooden sidewalk located next to the Château Frontenac, affords a stunning view of the St. Lawrence River and surrounding area. It is a wonderful place to visit at any time of the year!
Driving Distance: 1 minute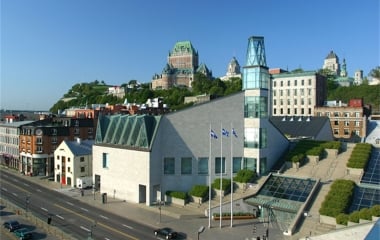 Musée de la Civilisation
Set in Old Quebec, Musée de la civilisation is a leading cultural experience for every family and a top tourist attraction for visitors on vacation. At anytime, 10 original and bold exhibitions take a fresh and often unexpected look at the human experience !
Driving Distance: 9 minutes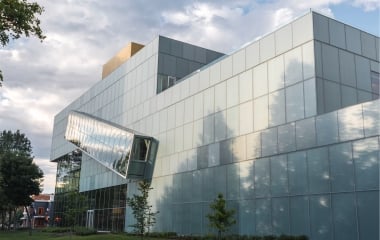 Musée national des Beaux-Arts du Québec
The MNBAQ presents exhibitions, acquisitions and activities of Quebec and international artists. The largest art collection in Quebec.
Driving Distance: 6 minutes
Basilica Cathedral Notre-Dame de Québec
Located in the heart of Old Quebec, the Notre Dame de Quebec Cathedral Basilica welcomes many visitors throughout the year. For the 350th anniversary of Notre-Dame de Québec in 2014, Rome authorized the congregation to build a Holy Door in the basilica.
Driving Distance: 6 minutes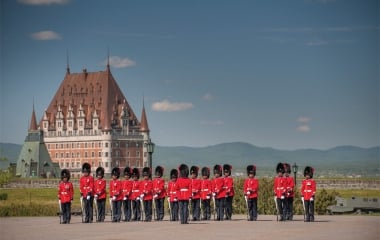 Citadelle de Québec
Guided tours of the Citadelle reveal over 300 years of history. Join our guides to explore this fortress—an active garrison of the Royal 22e Régiment—and delve deeply into this National Historic Site with its impressive architecture and spectacular views of the city and St. Lawrence River.
Driving Distance: 4 minutes
Loading map ...
Exclusive Offers and Updates from Fairmont Le Château Frontenac