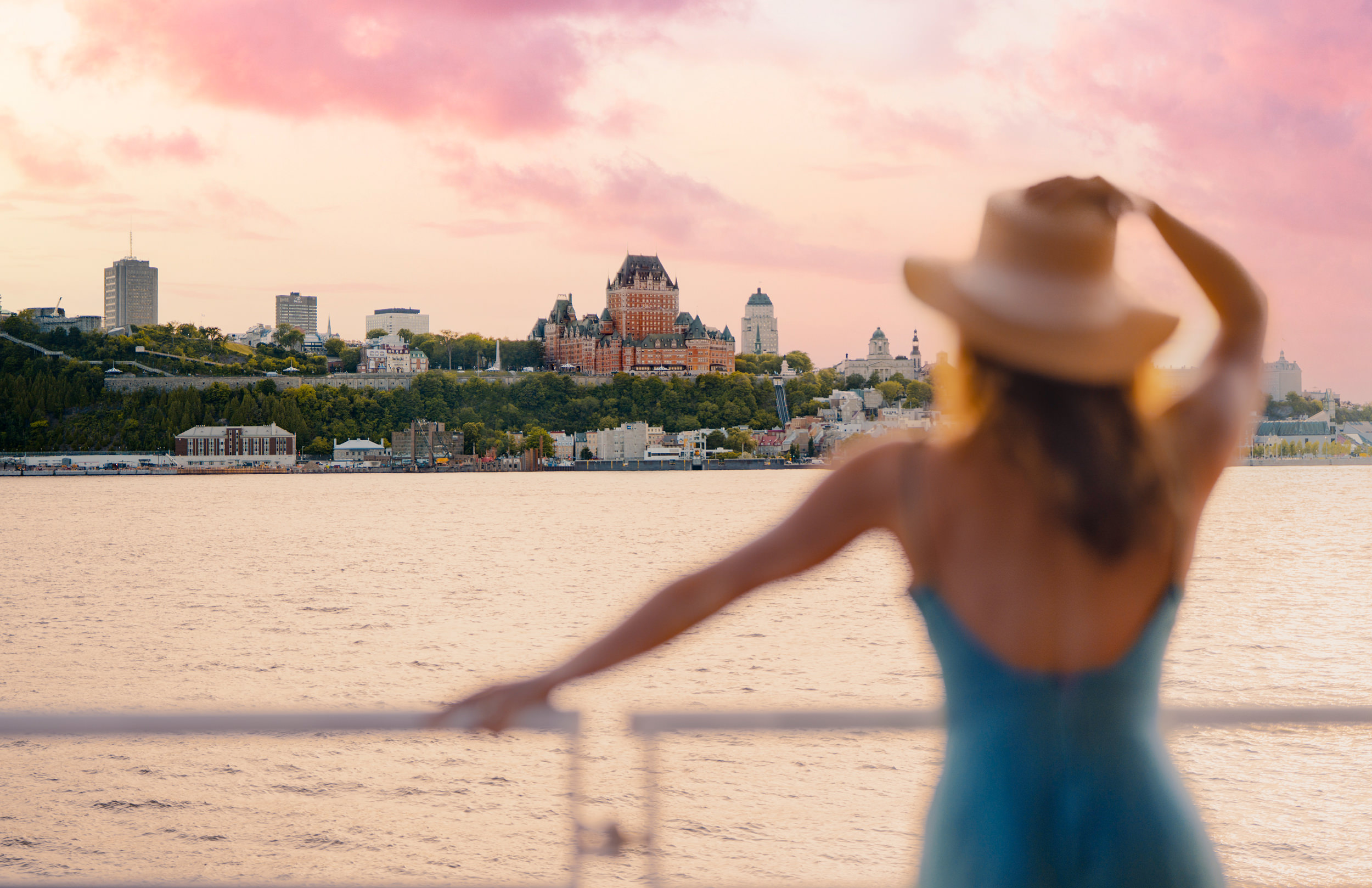 Summer is the season of a thousand possibilities ! Inviting outdoor terraces, magnificent landscapes to enjoy the outdoors, magnificent large-scale exhibitions to visit, everything is there to appreciate the charm of Quebec City. It is also the perfect season to enjoy the many festivals held in the city: the incomparable Quebec City Summer Festival, one of the largest music festivals in Canada, the Fêtes de la Nouvelle-France or the Grands Feux Loto-Québec.
A wide range of activities are available in the Quebec City area in summer. Here are some suggestions:
• Golfing to enjoy the beautiful scenery
• A cruise on the St. Lawrence River to enjoy
a unique view of the city and its castle
• Guided tours of Old Quebec to discover
its hidden treasures
• A visit to Orleans Island to discover the countryside
and taste the local products
• A trip on the Charlevoix train to discover an otherwise
inaccessible route
• A visit to the Montmorency Falls, a fascinating
spectacle of nature
• A whale watching excursion to see these giants of the sea
• A helicopter tour to admire Quebec City from the sky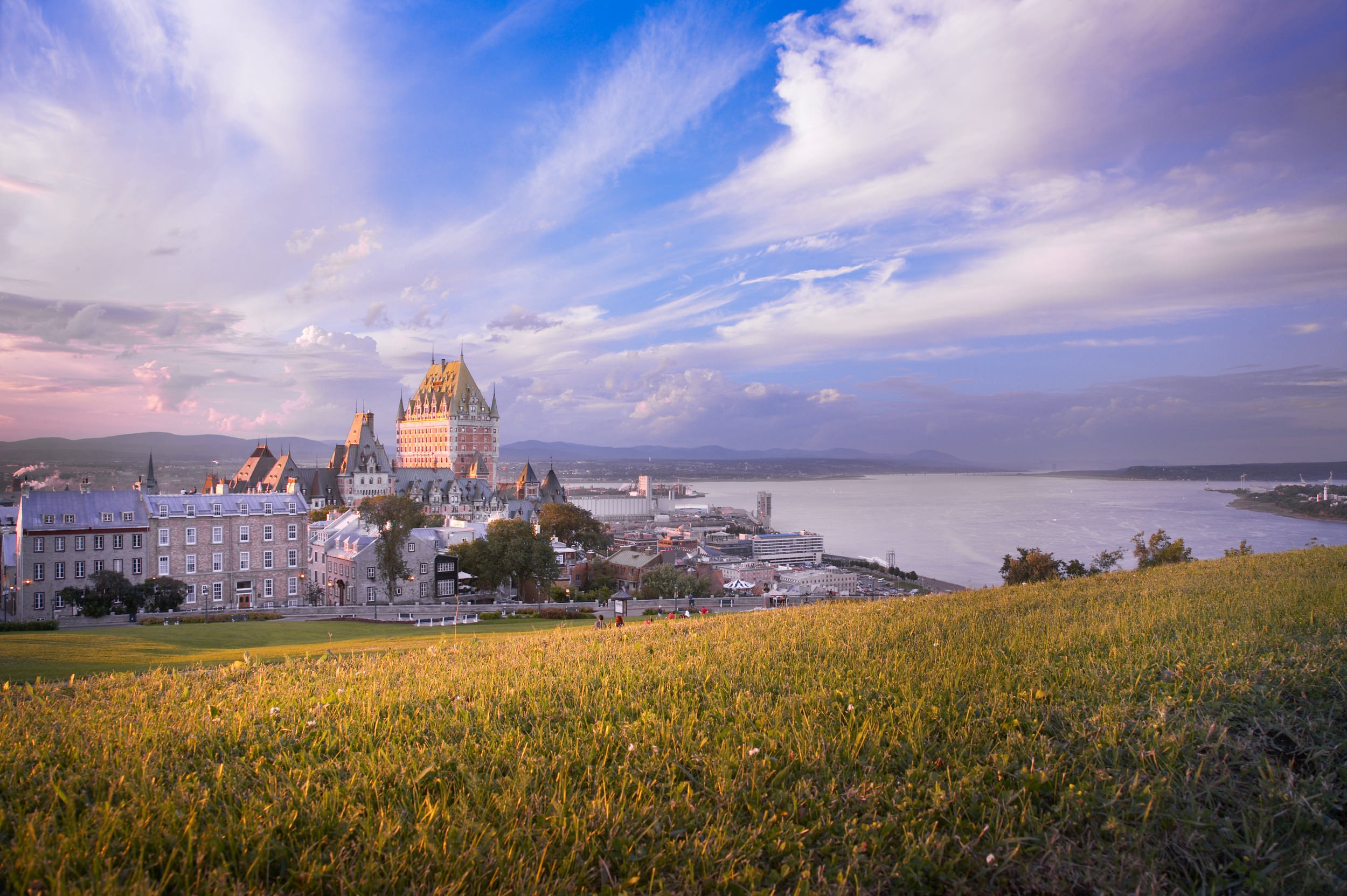 Fall is the perfect time to enjoy the beauty of the region's landscapes. As the days go by, the trees display their magnificent fall colors, culminating in an explosion of flamboyant hues. Whether in the city's parks or in the surrounding nature, it is a must-see sight in the destination year after year. Autumn is also the perfect time to discover the best of the harvest at the city's farmers' markets or at nearby farms.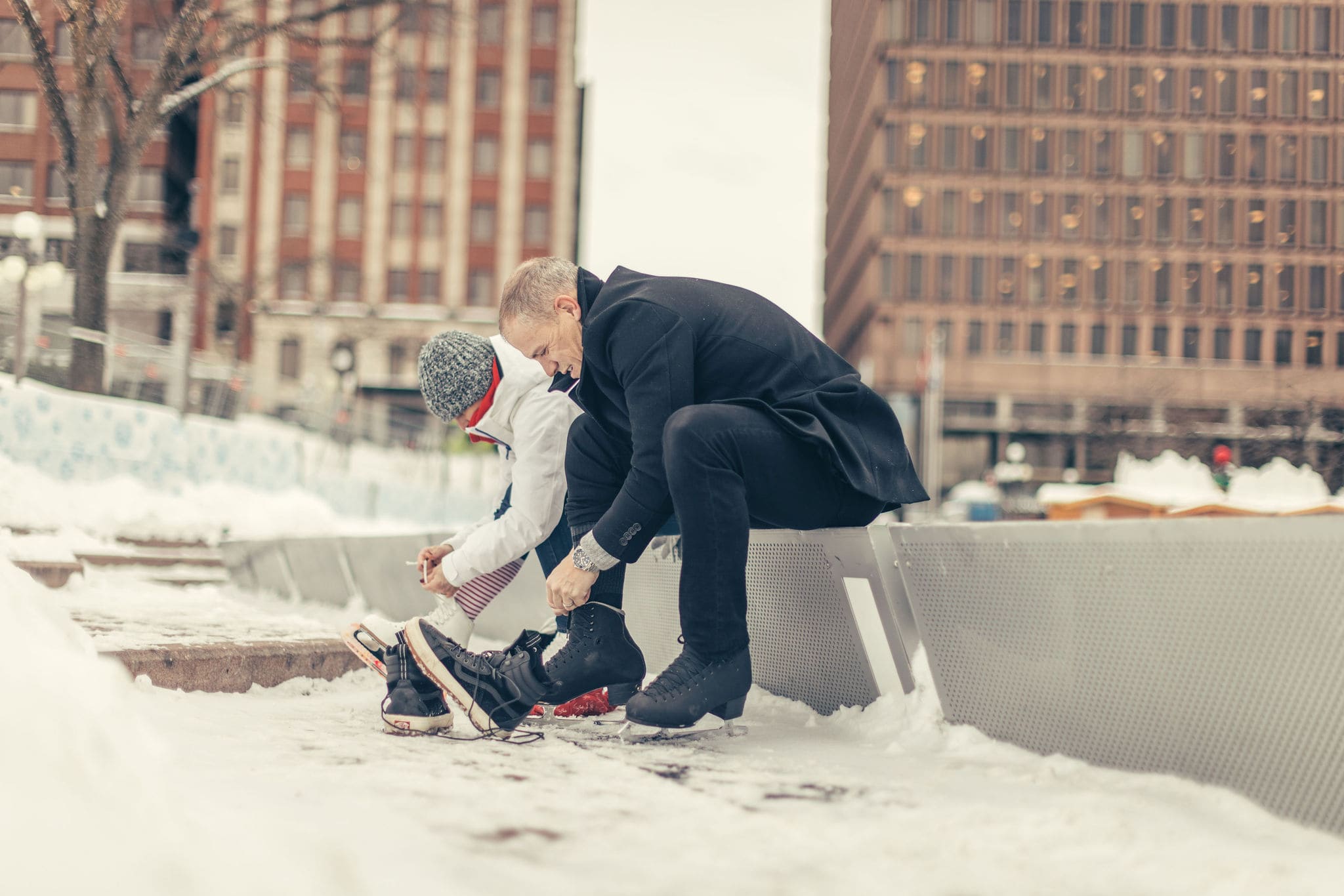 As soon as the first snowflakes fall, Quebec City begins to live to the rhythm of winter. From the end of November to the end of March, the region becomes a huge playground while Quebec City, covered in its white coat, is even more enchanting. It is the time to discover magical events such as the German Christmas market and the extraordinary Quebec Winter Carnival.
• Skiing — The Quebec City region has a landscape to dream about and exceptional snow conditions
• Sliding and winter games at Valcartier Vacation Village — to get your adrenaline rush
• Ice hotel — unique in North America
• Ice rinks — Quebec City's architecture and landscapes add a touch of magic to this northern leisure activity
• For more than 135 years, the famous wooden slide on Dufferin Terrace has been providing thrills and spills at speeds of up to 70 km/h
As soon as the snow melts and the weather gets milder, Quebec City wakes up. It's sugar time with outings to authentic sugar shacks, with their typical Quebecois atmosphere. It's also the time when nature starts to blossom in beauty, just in time to discover the freshness and vigor of Quebec City.
Exclusive Offers and Updates from Fairmont Le Château Frontenac