Stay at Fairmont Le Château Frontenac
Experience the exceptional luxury and comfort of the Fairmont Le Château Frontenac. The Château features 610 guestrooms and suites that offer a blend of historic charm and contemporary elegance with exceptional views of the architecture of Old Quebec or the majestic St. Lawrence River. Enjoy a relaxing and inspiring stay in the heart of a legendary Château!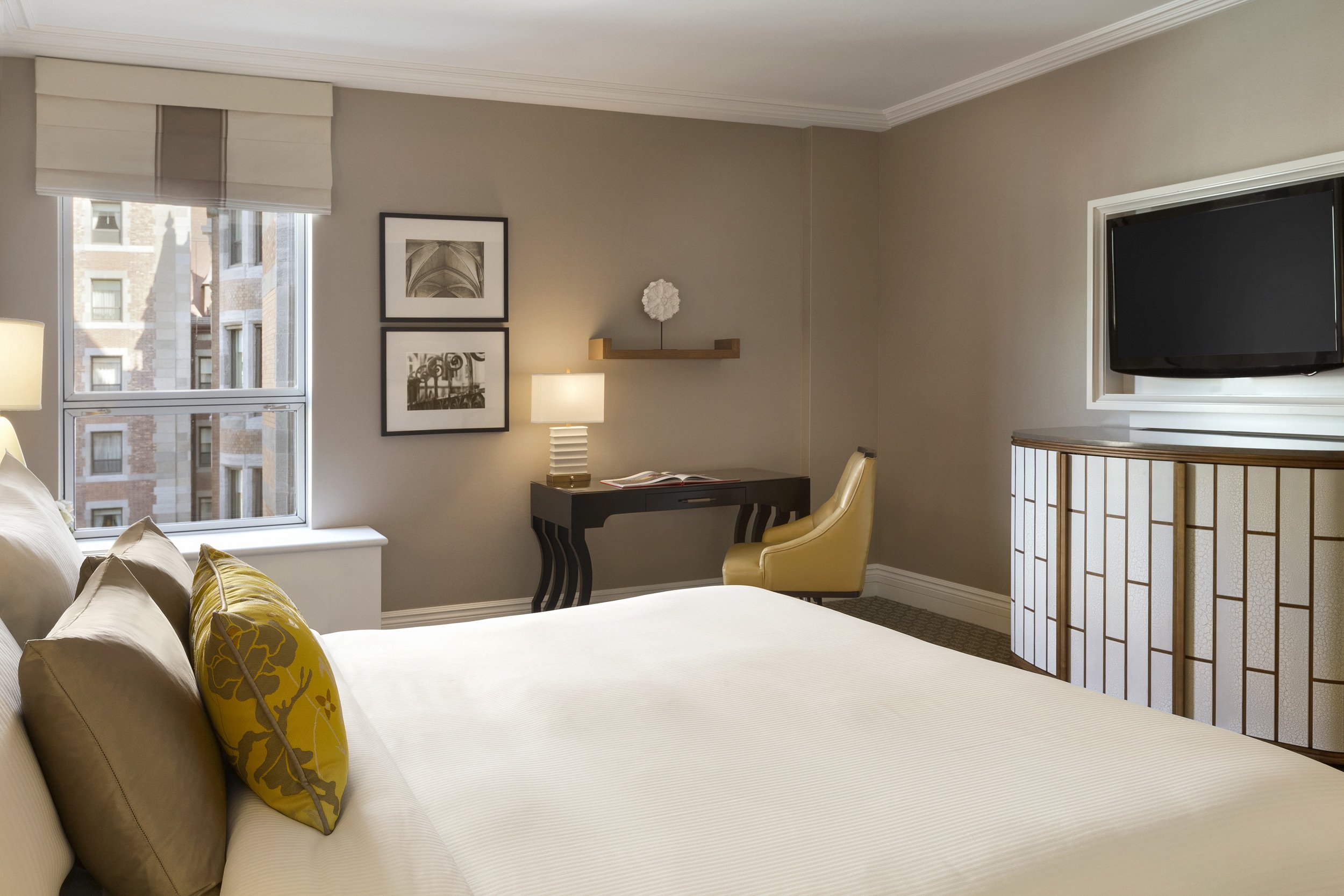 Experience luxurious rooms that will make you feel both comfortable and safe. We strive to make each of our guests feel welcome by tailoring our facilities to accommodate everyone.
Luxurious Weekend Getaway with Fine Dining
My husband & I spent a long weekend here during winter Carnaval. The Gold Floor experience didn't disappoint! Gracious and attentive staff were happy to welcome us after re-opening the restaurants and Gold Lounge. We checked in and got an upgrade with a beautiful view on the St Lawrence. The room was perfect, clean, and the bed was really comfortable.
---
Absolutely fantastic stay
Staff on the Gold Level were phenomenal. Rooms were great, food in the lounge was exceptional. Only wish we could have stayed another night. It was our third trip to Quebec City this year. Will possibly return for the Winter Carnival and will stay at the Chateaux Frontenac!
---
The hotel setting is gorgeous
Set high on the hill overlooking the river.. Close to shopping and access easily to Old Quebec City. The hotel was beautifully decorating with Christmas. The staff all were very helpful and accommodating . Our room had a great view of the city. Linens and every thing very nice. Bathroom was small but clean.
---
This hotel is the pinnacle of elegance and comfort!
The staff tends to your every need. And the decorations at Christmas make the experience especially wonderful. I can't wait to return! And I would recommend it to anyone.
---
Peaceful
This hotel was lovely, quiet and peaceful. I had a room with a king size bed overlooking the St.Lawrence river and the Dufferin Terrace. The views were beautiful. The bed, sheets and pillows were very comfortable. It was the perfect size for one person for a few nights stay. The staff was accomodating in extending my check out time and all the staff were polite and respectful. Overall I would stay here again . It is in the perfect location of Old Quebec.
---
Relaxing
The staff at this beautiful Chateau could not have been nicer! Best location in Quebec City for walking the old city. Unfortunate that the Covid restrictions limited dining options, but we knew this beforehand & had a great, relaxing stay!
---
Exclusive Offers and Updates from Fairmont Le Château Frontenac